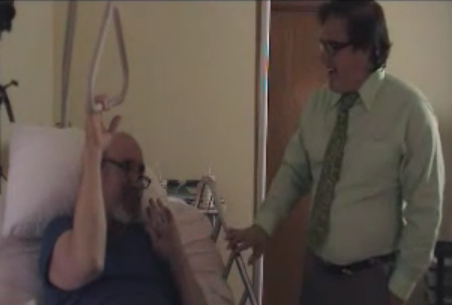 Dan with Michael McAnally, CEO of Touch Voice.
From the beginning (mid 2010-2011) I came up with an idea for the Touch Voice app which was to help my good friend (Dan) in the hospital who had lost his ability to speak because of a medical condition.
Today Touch-Voice.com is a business dedicated to the noble mission of helping speech impaired persons to speak through a computer software medical app, assisting in recovery of their own ability to communicate naturally whenever possible.
I just published "If life Gives You Lemons, Make Lemonade ." https://t.co/ZbHulHZ5UZ

— Michael McAnally (@Michael_Blade) May 8, 2017